Happy Campers Touring North NZ by RV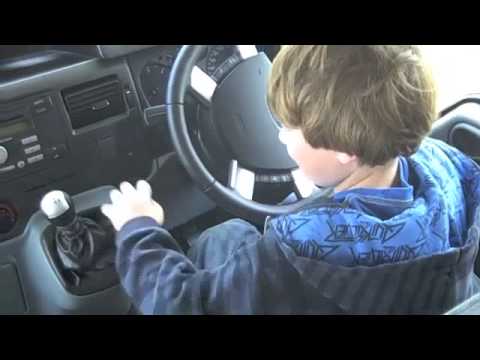 Twenty years ago, on a college road trip to Oregon, Morgan and I stopped by a Winnebago dealership so I could tour some models. I told him then that nothing would make me happier than being on the road with him in a Minnie Winnie. Either that or a pop-top Vanagon.  He bought a small Toyota truck with a camper shell to appease me, but I still pined for a mobile kitchen.
Now I feel like someone should pinch me, because I can't believe the four of us are driving, cooking, eating and sleeping in a magnificent four-berth camper that seems perfect in every way. I probably should be writing about the scenery — the lush vegetation and sweeping beaches of this swath of Northern New Zealand called the Bay of Islands — but I can't get over the fact that the RV's pots and dishes fit so neatly and securely in cabinets under a real working gas stove, and the table and benches fold and fit like puzzle pieces to make a comfy queen-size bed, and the bathroom sink flips up over the toilet. While the kids run along the beach and Morgan reads at a picnic table, I'm content to sit in this parked RV for hours and enjoy the view out the back window.
Morgan begrudgingly agreed to rent an RV for six days in New Zealand. He wasn't crazy about the cost (it's definitely not a bargain), and he didn't relish the thought of driving a 20-foot vehicle with a manual transmission and mastering the mechanics of a dump station. But it was 3 against 1, because the kids wanted it as much as I did.
He got on board with the idea when he realized that New Zealand is uniquely set up for camping in recreational vehicles or tents. There are hundreds of clean, well-equipped campgrounds called "holiday parks" along the countryside. We rearranged our itinerary and got the RV from Kea Campers as soon as we left Auckland in order to rent it before the rest of the country goes on holiday and the rates shoot up and campsites get crowded. New Zealand's summer holiday runs from about Dec. 18 through January, and during that time the rate for our camper jumps from $212 per day (NZ$) to $350 per day.
We hit the road and started discovering the fun of no-frills holiday parks, where the vibe is like one big front porch and the back yard is endless. Conversations start around a shared outdoor kitchen facility called the "ablution block," where campers gather to wash dishes or clean fish. Kids roam about (they tend to be from families of foreign tourists like us, since New Zealand schools are still in session), and Colly and Kyle wander off to explore the tides. Warbling birds and someone's acoustic guitar add to the ambient noise.
Apart from the campgrounds, we're experiencing the joy and liberty of exploring any side road that beckons, as happened when we approached the town of Kawakawa, "famous throughout New Zealand for its public toilets, which were designed by Austrian artist/sculptor Friedensreich Hundertwasser," according to the breathlessly overwritten prose of our Explore New Zealand Holiday Park Guide. "The Hundertwasser Toilets are Number 95 of the 101 Must-Dos for Kiwis." Well, if it ranks 95 out of 101, it must be worthwhile! Besides, we needed a bathroom break.
Hence, we found ourselves on the main street of an old coal town called Kawakawa looking at a public toilet stall decorated with fanciful mosaic tiles and learning more about this "internationally regarded architect" and misunderstood artist, Freidrich Hundertwasser, who came to New Zealand in the early 1970s and was commissioned in 1997 to build a public bathroom for the town.
"He was no stranger to the rejection of his offers to design flags, buildings and stamps and must have been delighted by the invitation, so much so that he emerged from his reclusive lifestyle to oversee the project," reads the short history. "Kawakawa today (pop. 1300) is still a service and supply center; however, in recent years, urban drift and the restructuring of industry has affected the local economy. The Hundertwasser toilets and Hundertwasser's overall philosophy have contributed new life in the town and inspired the local community to work together toward a vibrant future."
To think, a public commode can do all that!
The history concludes wistfully, "Freidrich Hundertwasser died in February 2000 at the age of 71. The Kawakawa toilets were thus his final creation and are seen as an important memorial to him."
Fascinated by this tale of derring-loo and by the list of 101 Kiwi Must-Dos, Morgan took it upon himself to find out which attractions rank 96 through 101, below the Hundertwasser toilets. Among his findings: #96: "Wellington Writers' Walk: See 11 poems by some of New Zealand's well-known writers" (imagine how you'd feel being one of those writers who came in behind the public toilets); #98: "Stonehenge Aotearoa: A full-scale, modern adaptation of the famous Stonehenge on Salisbury Plains"; and our favorite, #100: "Beehive and Parliament Buildings." No description, just an address to visit the seat of government in Wellington, which perhaps resembles a beehive. It's wonderful to be in a country that believes it's more worthwhile to visit a public toilet than to visit the government's headquarters.
Kidding aside, we've seen some truly worthwhile sights, which we'll try to detail later. Suffice to say that exploring New Zealand by RV should rank near the top of the Kiwi 101 Must-Do list.
Tags: Auckland, Bay of Islands, blogsherpa, camper van, family travel, Holiday Parks, Hundertwasser Toilets, Kawakawa, Kea Campers, New Zealand, North Island New Zealand, Northland, Northland & the Bay of Islands, Pacific, RTW travel, RV, Sarah_Lavender_Smith, travel advice